New!
Look no further!
The next four no loan programs featured are all the same program. I just broke down this loan program into four parts so you can narrow down which section will be a fit for your loan scenario.
In other words if you are looking for an alternative similar to the bank the first option would be best. If you are an investor and don't want to disclose a lot of documentation the second option is best.
If you have maybe applied for an SBA loan and have been turned down or you are looking for a commercial owner occupied loan but dont want a full doc loan. If that is the case the third loan option would be a fit.
Perhaps you dont have tax returns but show strong P and L's then the fourth program feature is the best. Please read below and feel free to email any questions? mark@commercialmortgageunlimited.com
1.  Complete Bank program –  Best in class pricing –
 Investor – Owner Occupied
No Tax Returns!
Credit strong investors or business owners looking for an alternative for restrictive bank financing
Eligible Borrowers: US Citizens, Permanent Resident Aliens, Legal Entities
Property types: Daycare Center, Restaurant, Bar, Multifamily, Mixed use, Office, Retail, Light Industrial, Warehouse, Office, Self Storage, Mobile Home Park. 
Loan purpose: Purchase, Cash Out, Refinance
Investor type:  Owner Occupied or investor
Loan amounts:     $250,000 to $2 Million
Min middle credit score 650
Rates:    6% to 9%
Term     5- 7 year Hybrid
Pre payment penalty:   5% for first 3 years
Amortization   20,25,30
Rate:  6-9%   
Max LTV 80%  (Up to 80% LTV on all properties and this includes cash out transactions.
New!
2.  LITE DOC INVESTOR PROGRAM – Reduced Doc Options
Investor Transactions only – No Tax Returns
Investors who may not be able to disclose certain financial information of whose properties are more
Valuable than a tax return may show
New!
3. Stated Owner Occupied Program for commercial owner occupied
( SBA Alternative)
Owner Occupied transactions where the business owner has difficulty documenting their income for traditional lenders
New!
4.  Bank Statement Program.. NO Tax Returns! Just 12 month P and L
Designed for business owners who prefer to provide their income by providing 12 consecutive
months of bank statements instead of tax returns
Highlights
Borrower does not document income on tax returns, investor and owner occupied.
Recently stabilized – we only need 75% economic occupancy for the preceding 90 days at 1.15 DCR
No seasoning on title and the ability to use appraised value vs cost basis.
Low liquidity we only need 3-6 months P and L
…………………………………………………………………………………………………………………………………………………………………
New!
Here is a great no doc program for one to four unit investment properties and Condos.
No Doc  1- 4 Unit  Investment Property PROGRAM – Quick Close!
(Developed for investors looking for non bank financing for 1-4 Unit Properties)
Property Types :  1-4 unit attached/detached properties, Condos, Puds (Investor Only)
LOAN PURPOSE :  Purchase • Rate/term refinance • Cash-out refinance
Loan amount :   $100,000  –  $2 Million
Rates    6 – 9%
Term:   5 -7 Year Hybrid
MAX LTV :  Up to 80% for purchase and rate/term refinance • Up to 65% for cash-out refinance
CASH-FLOW REQUIREMENTS:   Qualifying income based on property cash flows • No tax returns or 4506T required
LOCATIONS:   Generally urban or suburban locations in primary, secondary, or tertiary markets
BORROWER:  Business entity
No Tax Returns or 4506T required
Closing Time   30 days
No Tax returns required
New!   Here is a great no doc lender starting at 1 Million and up
(Fixed Rate) Permanent Long Term No doc loan program – Nationwide  $1,00,000 and UP
First Lien Position – Permanent Financing
PURPOSE: Fixed-rate financing on income-producing properties
GEOGRAPHY: Continental United States
LOAN SIZE: $1,000,000 to $20,000,000
PROPERTY TYPES: Multifamily, Manufactured Home Communities, Office, Industrial, R&D Flex, Retail, Self-Storage (other asset classes considered on a case-by-case basis)
TERM: 3, 5, 7, or 10 years
AMORTIZATION: Varies; typically 25 – 30 years
INTEREST RATES:   7.5% – 8.5%
Pricing is based on transaction quality, location and leverage.
Rates are typically 250 – 300 basis points over the corresponding treasury
PAYMENTS: Payments calculated on an amortizing basis and made via auto-debit from borrower's account
LOAN-TO-APPRAISED VALUE: Up to 80%
MINIMUM DSCR: 1.20x
LIABILITY: Recourse and non-recourse offered
LOAN FEES:   1-3 points
PREPAYMENT: Varies; declining percentage, yield maintenance and defeasance are available
SECONDARY FINANCING: Not allowed OTHER COSTS: Generally $10,000 – $15,000, plus lega
New!
Long Term Stated Income Loan Program  (No Tax returns) $500,000 and Up
Purpose:  1st Position Long Term Funding with Minimal Documentation
Loan Amount:   $500,000 to $5,000,000
Geography: Nationwide   Except AZ, MI, ND, NJ, NV, OR, SD, TN and VT
Property Types:   SFR Investment , 1 to 4 Unit, 5+ unit multifamily, mixed-use, office, retail,  auto-dealers, daycare, restaurants, bars, warehouse, industrial, mobile home parks, self-storage, and auto body shops.
Rate: 6.5% to 9.5%
Fixed:   3,5,7 and 10 Years
LTV:   Up tp 80LTV
Amortization:   30 years
Pre Payment Penalty:   3 or 5 years Pre pay
Credit Score:  620
Cash out:  Unrestricted
Close in 30 days or less
No Balloon payments ( Fixed)
All our loan programs are custom tailored. Commercial Mortgage Unlimited offers the biggest variety of short and long term Full Doc, Lite Doc, and No Tax Returns Loans. Feel free to fill out online form or call or email me?  mark@commercialmortgageunlimited.com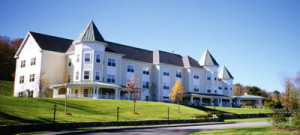 Do you need funding for a larger than normal purchase, refinance, rehab or ground up construction scenario in the USA?

Offering loans generally from $20 Million to $300 Million+ on all property types nationwide, including office, retail, lodging, medical office, multifamily, condos, industrial and self-storage.  We do construction lending on a select basis.

The second loan program example will offer funding  for / Deal Sizes ($2,000,000 – $500,000,000+) They also offer a smaller loan amount called a  Micro Loan Program ($500,000 – $2,000,000)
These criteria are general guidelines only; structure and terms are customized on a deal-by-deal basis.
1st Lien Mortgage Loans
Loan Size
$20,000,000  – $300,000,000+
Collateral
First mortgage on Fee or Leasehold Interest
Rate
Primarily floating rate
Term
Generally 1 to 10 years (longer terms available)
Loan to Value
Typically up to 80% LTV
Interest Rate
L + 3 1/2% and above
Mezzanine Loans
Loan Size
$5,000,000 – $100,000,000+
Collateral
100% of the equity ownership interests in the related property
Rate
Primarily floating rate
Term
Generally 3 to 10 years (generally co-terminus with first mortgage)
Loan to Value
Up to 85% LTV
Interest Rate
L + 8% and above
Preferred Equity
Investment Size
$5,000,000 – $50,000,000+
Rate
Typically Floating
Term
Generally 3 to 10 years
Percent of Cost
Up to 90%
Interest Rate
TBD  including participation (To Be Determined once we review financials)
3.5%-5% Range.
Loans are determined according to the financial strength and projected or current cash flow of the property.
…………………………………………………………………………………………………………………………………………………………………………………………………………
Example 2
Loan / Deal Sizes ($2,000,000 – $500,000,000+)
Micro Loan Program ($500,000 – $2,000,000)
Here is a second lender that funds larger deals
Below are our basic lending guidelines and property types for commercial real estate loans:
Eligible Property Types

Geography (Tier 1 & 2 Markets in US)

Multi-family Apartments
Anchored Retail Shopping Centers
Strip Retail
Mixed Use
CBD Office
Suburban Office
Medical Office
Student Housing
Warehouses / Distribution / Flex
Flagged Hotels / Extend-Stay Hotels
Parking Garage & Surface Lots
Self Storage Facilities
Mobile Home Parks
Condo Unit Inventory Loans
Special Use – (Auto Repair, Gas Station, Restaurant/Bar, Car Wash)We do NOT finance Agricultural, Land or Churches
Multi-family anywhere in USA

New York City
New York – Metro
Boston
Philadelphia
Washington DC
Atlanta
Austin
Charlotte
Chicago
Dallas
Denver
Houston
Los Angeles
Miami
Memphis
Nashville
Phoenix
Portland
San Diego
San Francisco
Salt Lake City
Seattle

OTHER TIER 1 or 2 MARKETS WITH 500,000+
MSA CONSIDERED
All First Mortgages: Loan / Deal Sizes ($2,000,000 – $500,000,000+)
Micro Loan Program ($500,000 – $2,000,000)
First Mortgages
Purchasing Distressed Debt
Financing Third Parties
Purchasing Distressed Debt
Loan to Value Ratio Up to 75%
(up to 100% in certain cases)
Interest Rate 3.00% – 12%
Term 1 – 3 years; 5-25 years
Amortization – Interest Only
Recourse & Non-recourse
Lender Fee 3 – 5 Points
Exit Fee – None
Extensions – Yes
Extension Fee: 1/2 – 1 Point
Borrowing Entity: Special Purpose Entity
Loan to Value Ratio Up to 75%
Interest Rate: 7% – 12%
Term 1 – 5 Years
Amortization TBD
Recourse TBD
Lender Fee 3 – 5 Points
Exit Fee: None
Extensions: Yes
Extension Fee 1/2 – 1 Point
Borrowing Entity Special Purpose Entity
Loan to Value Ratio Up to 75%
Interest Rate TBD
Term 1 – 5 Years
Amortization TBD
Recourse: TBD
Lender Fee 3 – 5 Points
Exit Fee None
Extensions Yes
Extension Fee 1/2 – 1 Point
Borrowing Entity: Special Purpose Entity
If you are interested in a loan or have a question please email or call me? mark@commercialmortgageunlimited.com 
201-925-3470
Thanks Mark Fulop (Owner / Underwriter)