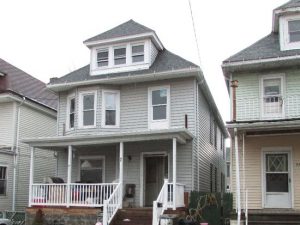 1-4 Unit Rental Property Loan Program
Here we have an example of a great no doc loan program for 1- 4 unit apartment buildings. Purchase or Refinance.
Many lenders today do not want new investors and here is one of them. The loan program requires that you own your primary residence and maybe another investment property.
Most lenders offer fixed for 3-5 years 30 am. Here we have a lender who can offer 3/1 ARM, 7/1 ARM or Fixed for 30 years,
7-8% 3/1 Arm 30 am
Rates; 7.125, 7.375,7.625
Lending area: Nationwide
Credit Score Minimum: 650
Occupancy : Investor Only- No Owner Occupied
Cash Out: Up to 70ltv
Prepayment: 321
Underwriting 1.20 D.C.R
Cost: PAR plus $2,995 Underwriting fee
Broker. 2 points under 500k 1 point over 500k
Here is an example of a recent deal using this loan program.
Regarding refinance of 3 Unit in NJ
Objective:
Refinance current hard money loan of $108,000 at a rate of 14% and attain cash out at of 70ltv with a current value of $350,00.
Address: 10 St Newark NJ
(In order to protect my customer I did not provide the exact address:
Purchased 1 and half years ago Date? 4/15/2015
Purchase Price  38,000
Entire 3 unit was renovated
Current Value $350,000
Renovation Amount  $135,000
No lien or judgments
Rate  15%
Current Mortgage Amount   108,000
My client requested a new loan a 70ltv of the current value of $350,000t
Recently rented all three renovated units for $1300 each apartment
Rents
$1300
$1300
$1300
$3900
Expenses
Tax……………yearly ………..$5500
Water and sewer……………$2400
Insurance    …………………. $1100
Gas………………………….tenants pays…meter
Electric……………………tenants pay  meter
Expenses……………………….$9000
Gross                  …………..$46,800
Net……………………………….$37,800 net
The client ended up with a loan of $245,000 with a rate of :
7.62 % 3/1 arm 30 am 70ltv
If you are interested in this loan program or just know that you need a no tax returns required loan program I can help. Please email me your loan scenario?