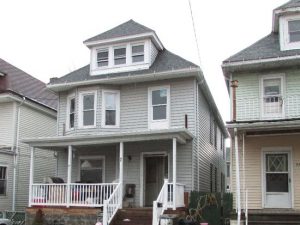 1-4 Unit Rental Property Loan Program
Here we have an example of a great no doc loan program for 1- 4 unit apartment buildings. Purchase or Refinance.
Many lenders today do not want new investors and here is one of them. The loan program requires that you own your primary residence and maybe another investment property.
Most lenders offer fixed for 3-5 years 30 am. Here we have a lender who can offer 3/1 ARM, 7/1 ARM or Fixed for 30 years,
7-8% 3/1 Arm 30 am
Rates; 7.125, 7.375,7.625
Lending area: Nationwide
Credit Score Minimum: 650
Occupancy : Investor Only- No Owner Occupied
Cash Out: Up to 70ltv
Prepayment: 321
Underwriting 1.20 D.C.R
Cost: PAR plus $2,995 Underwriting fee
Broker. 2 points under 500k 1 point over 500k
Here is an example of a recent deal using this loan program.
Regarding refinance of 3 Unit in NJ
Objective:
Refinance current hard money loan of $108,000 at a rate of 14% and attain cash out at of 70ltv with a current value of $350,00.
Address: 10 St Newark NJ
(In order to protect my customer I did not provide the exact address:
Purchased 1 and half years ago Date? 4/15/2015
Purchase Price  38,000
Entire 3 unit was renovated
Current Value $350,000
Renovation Amount  $135,000
No lien or judgments
Rate  15%
Current Mortgage Amount   108,000
My client requested a new loan a 70ltv of the current value of $350,000t
Recently rented all three renovated units for $1300 each apartment
Rents
$1300
$1300
$1300
$3900
Expenses
Tax……………yearly ………..$5500
Water and sewer……………$2400
Insurance    …………………. $1100
Gas………………………….tenants pays…meter
Electric……………………tenants pay  meter
Expenses……………………….$9000
Gross                  …………..$46,800
Net……………………………….$37,800 net
The client ended up with a loan of $245,000 with a rate of :
7.62 % 3/1 arm 30 am 70ltv
If you are interested in this loan program or just know that you need a no tax returns required loan program I can help. Please email me your loan scenario?
…………………………………………………………………………………………………………………………………………………..
NEW PROGRAM FOR CLIENTS WHO WANT A NO DOC LOAN WITH LOW BANK RATES 1
New A+ Loan Program 6.5% 3/1 or 5/1 ARM 30 am 700 fico 60-65LTV Up to 1m
New program
A nationwide funding Up to 1m
Competitive rates starting at 6.5%
3/1 ARM or 5/1 ARM 30 am 60-65 LTV
Fixed and fully-amortizing terms
No upfront lender fees
First Time investors do not qualify
Closings in as little as 2-3 weeks from commitment
Please review below.
Loan rates starting at 6.5%
Hybrid fixed Rate to Monthly ARM Starting at 6.50% – ARM is Prime + 3%
Monthly ARM Prime + 2%
Floor and Lifetime Cap Floor is equal to the start rate. Lifetime cap is 6% over the start rate.
Prepayment Penalties
5 year (5,4,3,2,1)
3 year (3,2,1)
What type of properties?
Property Types: 2 year seasoning on all collateral
Multi – family : non owner occupied 65 LTV 1.25 DCR
Mixed use 60 LTV 1.3 DCR
Professional office space 60 LTV 1.3 DCR
Retail store – strip/ free standing 60 LTV 1.35 DCR
Lien Position – First liens only.
Occupancy – Owner occupied (exception of 1-4 residential) Non owner occupied
Use of proceeds restrictions – Cash Out refinance: case by case (no business start up)
Minimum debt cover ratio – For DCR purposes, rent for owner occupied units will be determined by current market rents.
DCR on business income will also be a method for determining eligibility.
Personal Guarantees – Personal guarantees are required on all loans
Credit Quality Min fico 700
Mortgage All mortgages must be current. Mortgage must be rated for at least 24 months.
Consumer Credit All accounts must be paid. Charge offs are not allowed in the prior twenty four (24) month period. No current delinquencies.
Liens of Record No existing 940/94 Tax Liens/ Past due child support
Bankruptcies Bankruptcies are not allowed in the prior 5 year period
Tax Returns Tax returns for all borrowers and guarantors are required Extensions will not be accepted.
Appraisal. Lender chooses which lender company to use.
Environmental All loans must have an environmental questionnaire completed.
Due diligence must show the subject property clear of existing or potential environmental hazards. Any past environmental violations require closure documentation from the proper jurisdiction.
Age of Documentation Credit documentation cannot be more than 90 days old. Appraisal must be less than 60 days old at the time of the closing.
Other Considerations.
Refinance properties cannot currently be listed for sale or have been on the market within the previews 24 months
No foreign borrowers with US Corporations
Non arms length transactions are restricted
First Time investors do not qualify
New business ventures do not qualify
Proof of citizenship required on all borrowers and guarantors
Tax exempt borrowers do not qualify for this program
No seller financing or concessions allowed on purchases
Revocable trusts or trusts with minors as beneficiaries do not qualify as borrowers
All borrowing entities must be established 24 months or longer. Purchases will be considered on case by case basis.
All investment properties must be managed directly by borrower located within a 4 hour drive. Otherwise an experienced property manager must be hired for the subject collateral.