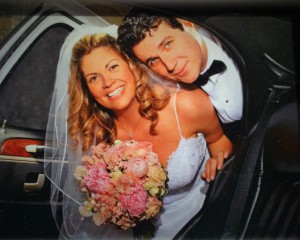 Mark Fulop is a 42 year old Commercial Mortgage Broker who has over 15 years of experience originating and underwriting all types of residential and commercial loans for investment properties as well as commercial owner occupied properties. He is happily married for over 10 years and lives with his wife Diana and three Shi tzu's pups Murphy, Lilly and Gigi in Glen Rock New Jersey. After graduating Seton Hall University Mark had all sorts of different jobs and businesses that he worked at. Eventually, ending up in the mortgage business which has been good to him.
If you are looking for a hard working family guy to assist you with funding your next refinance or purchase calling Commercial Mortgage Unlimited is a great choice. After working for over ten years originating loans for a company where he was unappreciated for his efforts he left. Eventually, Mark had enough so he then left to start his own mortgage company named Commercial Mortgage Unlimited LLC where he originates and underwrites each loan and uses over 100 different lenders to close.
Mark  effectively does the job of several men at once he is very seasoned.
Since leaving he has been very successful in the mortgage business and is available if you need his assistance. He can provide proof of past performance and references if needed.
Commercial Mortgage Unlimited offers the biggest variety of custom short and long term loan programs in the USA.
Please email any questions to mark@commercialmortgageunlimited.com