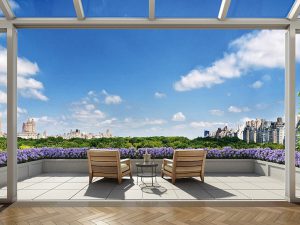 Welcome to the HOME PAGE of Commercial Mortgage Unlimited LLC!
Commercial Mortgage Unlimited is a Nationwide Commercial Mortgage Correspondent Lender. 
Short Term and Long Term Funding.
We offer the biggest variety of custom tailored loan programs for all property types. No residential owner occupied.
      Offering custom tailored lending programs to fit the needs of each individual borrower and property type. Our experience helps match  each borrower's financial profile and property type to each lender's requirements and willingness to fund. Short term and Long Term Funding Available.
Very competitive FHA, C.M.B.S financing, Fannie Mae and Freddie Mac multifamily loans; Hedge Fund, Insurance company, credit union, conventional bank, No doc, Limited doc, Stated, bridge loans, credit tenant lease programs,and blanket loans on residential property portfolios.
We Specialize in Ground Up Construction (.SF.R, Sub Divisions, Commercial Building) Hard Money, Bridge loans, Fix and Flip, Blanket Loans, Buy and Hold, Flex Space, Triple Net Lease, Special Purpose Owner Occupied, Franchise Funding, Car Wash, Rooming house, Church, Gas station, Land, Golf Course, Apartment Buildings, Mixed Use, Retail, Retail Strip, Office Spaces, Auto Body Shop, Auto Repair Shops, Hotel, Motel, Bed and Breakfast, Industrial, Warehouse, Strip Malls/Shopping Malls, Marina's, RV Parks, Mobile Home Parks, Self Storage Facilities, Medical Offices, Funeral home, Cemetery, Crematory.  Foreign Nationals and US Citizens.
Loans Ranging from $35,000 to 300 Million.
Our goal is to bring the best possible deal at the lowest rate to our customers.
Secure and Unsecured Loans
Equipment Financing
Start-up Business Funding
Solar panel funding.
Modular construction,
Blanket Loan
Email any questions?
Owner/ Processor   Mark Fulop
Call Direct Now!  (201)-925-3470   9-5  Eastern Standard Time.
Email scenario or questions?  mark@commercialmortgageunlimited.com
Contact Commercial Mortgage Unlimited for more information about the types of mortgages and services we offer.