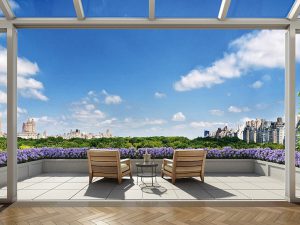 Welcome to the HOME PAGE of Commercial Mortgage Unlimited LLC!
Offering the Biggest Variety of custom tailored loan programs in the USA.
If we cant get you funded nobody can!
Loans Ranging from $35,000 to 300 Million.
Short Term and Long Term Funding.
We have the contacts and experience to provide the funding you need!
Commercial Mortgage Unlimited LLC is a nationwide correspondent lender who offers a wide range of loan products the banks simply do not offer. Our goal is to help investors reach their financial needs whether its a Auto Repair shop that needs renovation or a refinance, our staff of seasoned underwriters work with you, not the banks.
Many borrowers today have balloons or private mortgages due, some have been turned down by the local banks and do not know where to go for funding needed. Commercial Mortgage Unlimited is a nationwide mortgage firm that can provide you with the funding you need.
Our goal is to bring the best possible deal at the lowest rate to our customers.
Bank Loans
Bank Alternative
No tax returns
SBA Alternative
Low doc
Rehab/Renovation
Construction
Portfolio
Sfr Investment
1- 4 Unit
5+ Units
Mixed Use
Single Purpose
Triple Net Lease
Subdivisions
Big variety of full doc , limited and no doc programs.
Fix and Flip
Lines of Credit
Small Business Loans
Hard Money Loans
Bridge Loan
Mezzanine
Fannie Mae
Freddie Mac
F.H.A Multi Family
CMBS
Preferred Equity
Senior Housing Healthcare
Located at:  127 East Ridgewood Ave Suite 206
                         Ridgewood NJ 07452
Please email or overnight hard copy financial packages to my PO Box.
573 PO BOX  Glen Rock NJ 07450
Fax 201-444-7738
Commercial Mortgage Unlimited is a Nationwide Commercial Mortgage Correspondent Lender/Table Lender/Mortgage Firm. We offer the biggest variety of custom tailored loan programs for all property types. No residential owner occupied.
 Example of  some eligible property types include: (No residential owner occupied)
All other property types
Multi-Family
Mixed-Use
Strip Malls/Shopping Malls
Retail Spaces
Office Spaces
Warehouses
Day Care Centers
Hospitality
Marinas
Funeral Homes
Cemeteries
Mortuary
Crematory
Auto Body Shops
Auto Repair Shops
Car Wash
Self-Storage
Ski Resort
Mobile Home Parks
Churches
Gas Stations
Land
Jails
Light and Heavy Industrial
Recycling center
Auto dealership/ Used Car Lot
Rooming House.
Bed and Breakfast
Bowling Alley
Casino
Retail Building
Congregate care facility
Convalescent hospital
Cooperative
Gentlemen Club
Golf Course
Industrial condo
Medical Office
Marina
Mobile Home
Movie theater
Parking garage
Rental home portfolio 5+
Residential care home
Res condo subdivision
Restaurant
Diner
Shopping/ Strip Center
Skilled nursing facility
Warehouse
    Offering custom tailored lending programs to fit the needs of each individual borrower and property type. Our experience helps match  each borrower's financial profile and property type to each lender's requirements and willingness to fund. Short term and Long Term Funding Available.
Very competitive Fannie Mae and Freddie Mac multifamily loans, F.H.A, C.M.B.S, SBA Loan Programs. We work closely with several Hedge Funds, Insurance companies, credit unions, conventional banks and non bank lenders.  No doc, Limited Doc, Full Doc, Hard Money, Bridge loans, Bridge to Permanent, Fix and Flip, Buy and Hold, doc,  credit tenant lease programs, blanket loans on residential property portfolios, Secure and Unsecured Loans, Equipment Financing. Start-up Business Funding, Solar panel funding, Modular construction, Ground Up Construction ( SF.R, Sub Divisions, Commercial Building)  Flex Space, Triple Net Lease, Special Purpose Owner Occupied, Franchise Funding. I my opinion we offer the biggest variety of custom loan programs in the USA. NEW! Now offering credit lines up to $200,000 with a 675 fico or better!
Here are some examples of property types we can fund. Apartment Buildings, Mixed Use, Retail, Retail Strip, Office Spaces, Auto Body Shop, Auto Repair Shops, Hotel, Motel, Bed and Breakfast, Industrial, Warehouse, Strip Malls/Shopping Malls, Marina's, RV Parks, Mobile Home Parks, Self Storage Facilities, Medical Offices, Funeral home, Cemetery, Crematory,Car Wash, Rooming house, Church, Gas station, Land, Golf Course, etc (All property types)
Foreign Nationals and US Citizens.
Email any questions?
Owner/ Processor   Mark Fulop
Call Direct Now!  (201)-925-3470   9-5  Eastern Standard Time.
Email scenario or questions?  mark@commercialmortgageunlimited.com
Highlights of our more lenient products!
Do you need a Asset Based loan but have a poor fico? Perhaps you have been turned down already?
Below is a very lenient lender who will fund any deal at 60-70ltv   1-3 years
Rate 11.99%  3-4 points   Purchase or Refinance
Commercial Owner Occupied- Special Purpose. (Ex) Hotel, Motel, Funeral Home, Daycare, Ski Resort, Gas Station, etc
Special Purpose Commercial Owner Occupied require full documents but we have some limited doc products.
Commercial: Multi-Family 5+ Units / Apartment Buildings, Office, Retail, Industrial, Mixed-Use, Special Purpose, AG, Land
Residential: Single Family Residences, Multi-Family 2-4 Units, Condos, Town-homes, Construction, Land, Development
Exceptions:   We will lend on all property types and all property conditions. All property locations will be reviewed.
NO FICO Score Requirements, Bad Fico Ok

NO Tax Returns, No Doc, Stated Options

NO Debt-to-Income Ratio Requirements

NO Debt Service Coverage Ratio Requirements

NO Financials, No 4506, All Property Uses

NO Red Tape "Make Sense Underwriting"

All Property Types, All Property Conditions

Self Employed Borrowers, Wage, No Doc

Stated Income Loans

Recent Foreclosure or Short Sale or BK Ok

Individuals, Trusts, Foreign Nationals, Corp LLC

1st & 2nd Mortgages, Cross Collateral

Business Purpose and Commercial Use Only

No Seasoning Requirements Title or Funds

Purchase, Refinance, Cash-Out Equity, Mezzanine

Residential & Commercial & Industrial & AG/Land
Contact Commercial Mortgage Unlimited for more information about the types of mortgages and services we offer!
Please explore web site for more examples of no doc short and long term products. In addition we offer even a bigger amount of full doc loan programs. Email me your scenario and I will explain what program matches your situation.
New Lender!
| | |
| --- | --- |
| Rate (APR) | 9-12% |
| Points | 1-3 points. |
| Purchase LTV | 75% of purchase price |
| Rehab LTV | 75% of rehab cost |
| Experience | Prefered but not required |
| FICO Score | No minimum FICO Score |
| Property Type | SFR, Multifamily 2-6 units |
| Occupancy | Non-owner occupied only |
| Loan Size | $100k-$1.5m |
| Extension | Available |
| Term | 12 months |
| Closing | 3-7 days |
| Fees | No Application or Underwriting fees |