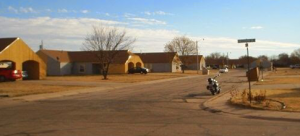 Refinance Cash Out $400,000
1100 Krause Court Liberal Kansas 67901
15 single story cement duplexes
Above is an example of a past asset based loan. Normally I can offer 12% for 12 month  3 – 3.5 Points then I charge 1-2 points.
---
Bridge Money Program- Asset Based Lending  
• LTV (Loan to Value) up to 65%
• Loan Term: 6 months or 1 Year
• Interest Only Option
• Interest Rates: 10.75% to 12.50% Risk Based
• No Pre-Payment Penalty
• Cross Collateralize for Maximum Loan Amount
• Low Point Options Low Fees
• No Doc, Stated Program
• No Upfront Fees Ever!
• Not Fico Based, No Fico, No Citizenship Needed, TIN OK
  Appraisals Need To Be Approved, Desk or Field Review Needed
• No Reserves Needed No Cltv Option
• No Title Seasoning Needed
• No BK or Foreclosures Last 12 Months
• Down Payment No Seasoning or Gift OK No Liquidity Requirements
• Close Loan 5-7 Days
Exceptions:   We will lend on all property types and all property conditions. All property locations will be reviewed.
NO FICO Score Requirements, Bad Fico Ok
NO Tax Returns, No Doc, Stated Options
NO Debt-to-Income Ratio Requirements
NO Debt Service Coverage Ratio Requirements
NO Financials, No 4506, All Property Uses
NO Red Tape "Make Sense Underwriting"
All Property Types, All Property Conditions
Self Employed Borrowers, Wage, No Doc
Stated Income Loans
Recent Foreclosure or Short Sale or BK Ok
Individuals, Trusts, Foreign Nationals, Corp LLC
1st & 2nd Mortgages, Cross Collateral
Business Purpose and Commercial Use Only
No Seasoning Requirements Title or Funds
Purchase, Refinance, Cash-Out Equity, Mezzanine
Residential & Commercial & Industrial & AG/Land
---
These types of loans are for people in trouble so rate and points is not always a big concern. The main concern is to refinance out of the pre foreclosure, foreclosure or recent BK situation.
Many times the bank just stops accepting your monthly payment and starts the foreclosure process. Normally this is where I step in and ask the bank for an extension so we can have time to close.
In many situations it might take between 60-90 days to close. Most of the time a lender will tell the borrower they can close in 2 weeks which would be true if they did not have a stack of 50 other deals in front of your deal.
Also many times I have to take this type of loan to a so called lender who has to shop the loan to investors. If the property is cash flowing and making money normally they can find an investor but even then the loan will take 90 days to close.
If the property is not cash flowing it will be that much more difficult to find an investor.
Normally I request a potential client email me first and explain when they filed for bankruptcy or when the bank stopped accepting payment. Please fill out the online form or email me at mark@commercialmortgageunlimited.com
Thanks
Mark Fulop (owner)
Please email your loan request then I will follow up with a call or you can call me.
(201-925-3470)