Definition
A mortgage which creates a Lien on two or more pieces of property. Blanket mortgages are often used by individuals or companies that have more than one piece of real estate, and that want to take out a mortgage or second mortgage on the combined value of their properties. Instead of taking a mortgage on each property, the real estate developer takes out one mortgage on the combined value of the properties.
The blanket loans that we are going to be discussing below are normally for  Single family detached residences (SFR)  Ranging from 1-4 unit residences. Rates Ranging from:   5.50 – 7.5%
Minimum Property Value  $50,000 – 100,000 in designed markets. Most lenders offer 5 or 10 year term with balloon up to 30 year amortization 25 year amortization.  For clients who do not want a balloon after five year we do have other lenders that offer better terms fixed and fully amortizing for 25 years. Unfortunately, most will not lend on a real large portfolio most are typically capped at 4-5 properties in a blanket. Most lenders also have a minimum loan amount for a blanket loan of $300,00 or normally $500,000. Below I will post as many different blanket loan programs that I can find in my notes. In the past i have funded many blanket loans and can be a real resource.
………………………………………………………………………………………………………………………………………………………………………….
New Blanket Loan Program!
Single Property & Blanket Loan
Property Types: SFR 1-4/PUDs/Condos
Term Length: 30 Year, Fully Amortized
Interest Rate (ARM): 5.00% – 7.99%
Minimum Loan Amount: $50,000
Maximum Loan Amount: $1,000,000
Maximum LTV: 75%
Minimum Credit Score: 620
Debt-to-Income for Borrower: None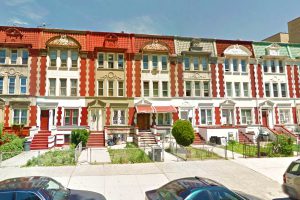 New Blanket Loan ! Starting at  $500,000
Looking for a Blanket Loan with long term financing of 5 or more Single-family, condos, town homes, multi-family + 20?
(Purchase or Refinance)
Stabilized (leased) portfolio
Must appraise for $50,000 or more each!!
$500K – $100M
Rates Range! 5.5%-6.5% fixed for 5-10 years 30 am
Loans up to 75% of value
Foreign nationals eligible
Non-recourse options available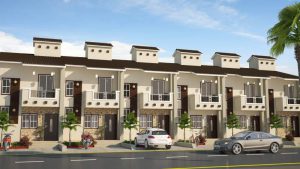 New Blanket loan Program!
Many lenders offer a blanket loan with a balloon payment at the end of 5 years. Which was the norm and is still the norm with many of the loan programs listed below. Now i have an old lender who is offering a new product. Minimum Fico for most or all blanket loans is 650.
Now offering the following terms.:  3/1 ARM, 7/1 ARM , Fixed for 5 years 30-35 am, or Fixed for 30-35 years  (70-75 LTV) 
There are two lenders who will offer fixed for 30-35 years. The first will fund a max of 5 the next will fund as many as 9 in total.
Normally the properties have to be the vicinity of the same three counties. Rate is based off of credit score. If you have a middle score just over 650 you are looking at 8-8.5%. If your score is 700-800 range 7-7.5%.  This is a no doc loan that is the reason the rate are a little higher than the local bank.  The way you determine which term to pick comes down to how long you want to hold onto the properties for.
Please review the other programs below and tell me which program is the best pick.
Any questions? mark@commercialmortgageunlimite.com   Ask for  Mark Fulop
Example 1 Blanket Loan.
Loan Purpose: To cash out of an existing portfolio to buy more properties.
Consolidate multiple rental loans
Property or Unit acquisition Minimum     7 units per loan
Property Type:   Single family detached residences (SFR)
2-4 Unit residences
Condominiums (unwarrantable and non unwarrantable
Town homes
Planned urban developments (PUD)
Multi Units, up to 20 doors
Rates:   5.50 – 6.75%
Term:   5 or 10 year term with balloon up to 30 year amortization 25 year amortization for multifamily properties older than 30 years.
Minimum Property Value  $50,000  100,000 in designed markets
Minimum Loan Amount                 $700,000
Max rehab Budget                           Not Available
Max Loan Amount             5million (We offer additional portfolio loan product with a maximum loan amount of 100,000,000
Recourse/Non recourse       Recourse and Non Recourse options with customary bad boy carve outs available
Maximum Allowable Combined Loans, to an individual guarantor    Non recourse:No Cap
Loan to value (LTV)   Fully Amortized Fico: Max LTV
Purchase:   680:  75%    670: 70%    660: 65%
Refinance:  Interest Only LTV 60% – DSCR 1.15x for 5 or 10 years
LTV  70%- DSCR 1.20x for 5 year
LTV  65%-DSCR 1.20 for 10 year
SFR value must be  + -150,000 2-4 Unit value must be +-200,000 or amortizing DSCR min 1.15x Interest Only not available on multi family properties or portfolios that contain any multi family.
Loan to Cost (LTC)             Time Owned: Max LTC  3 months: 80% 3 months : Full Appraisal Value.
Refinance Seasoning:   Time Owned: Constraint 3 months 80% LTC 3 months: Full appraised value
When do we use LTV VS LTC? Purchase: Use lesser of LTV of LTV calculation
Refinance: Use LTC until property has seasoning 3 months, then use LTV
Cash Flow Coverage:           LTV: PDTI   +- 65% : 65%    -65% :70%
Borrower:                                     LLC ) Special Purpose Entity
Prepayment penalty:              Yield maintenance/ Declining points
Minimum Occupancy:                         90%
Rent Verification:                    Executed lease agreement or verification of immediately preceding two months rent payments (If leased month to month )minimum occupancy of 90% required.
Rent Calculation:             Determine gross rent (if property is leased) by verifying annual in place rent.  Determine market rent by appraisal rent addendum. Mark to market adjustment (If Necessary) If property leased: If gross rent is less than 105% of market rent, use gross rent. Otherwise, use 105% of market rent.
If property is not leased use market rent
Experience:      First Time Home buyers
Foreign nationals: Allowed LTV limited to 65%. Loans must be no recourse
Insurance requirement: More complex coverage required than standard owner occupied policy (IE, rent loss coverage and general liability coverage required)
For refinance: If existing policy expires within thirty days of the closing, must verify that the premium has been paid or will be paid at closing.
For purchase: The must be verification that the premium period is at least twelve (12) months from the day of premiums are prohibited.
Property management:   Self  managed allowed, with two years experience owning investment properties, or
Use a property management company to professionally manage the property.
Rental property condition:    C4 or better (rent ready)
Annual Escrow (collected monthly)  Taxes, Insurance, and capital expenditures.
Escrowed amounts for capital expenditures
$450 annually per SFR (Collected monthly, ie, $37.50 per month per SFR)
$350 annually per unit for 2-4 unit buildings and town homes (collected monthly, ie, $29.17 per  month per unit) $250 annually per unit for 5+ unit buildings (collected monthly,ie, $20.83 per month per unit)
FEES: Not including any escrow deposits. Borrowing working with a mortgage broker may incur origination fees
Deposit: Calculated based upon the estimated cost of appraisal of proeprties listed on the executed term sheet. Appraisal costs vary widely, based on several factors.
Origination: 1% of loan proceeds
Processing: $3500
Legal Loan Document review: $2,250
LLC review: $750 per entity
When your client close their loan, they will also be charged additional third party fees, including title and closing costs, attorney fees, and filing fees. these costs are specific to the particular transaction and vary based upon deal structure, including whether the loan is a recourse or non recourse loan and the number of properties included in the deal.
Lease structure: No lease to purchase options. No ground leases. No cash for deeds. no leases with term 3 years
Additional Debt: No subordinate debt or seller finance liens allowed
Equity Pledge:       Pledge by newly- forced LLC owned by Sponsors required for non recourse loans  +=$5million or non recourse loans above 65% LTV
Cash management:  Required to be established at closing if either a loan amount $5MM or (b) loan is non recourse with LTV 65%
Property Releases:  Available with 115% pay down of the allocated loan amount on individual asset (EG, if 123 main Street has allocated loan balance of $100,000 as part of a $2mm portfolio, a pay down  of $115,00 would be required to release the asset so the resulting loan balance of $1.88mm and payment would recast)
Credit Check:    Required on any individual acting as recourse or non recourse guarantor and anyone with managing control
Background Check:  Required on (a) any party with control of the borrower (ie, a manager) and(b) any guarantor, and (c) any party (individual/ entity) with a direct or indirect owner- ship interest 20%
Minimum Net Worth:  Typically equal to the lesser of (a) 100% of the loan amount inclusive of the borrowers interest on the financed properties or (b) 50% of the loan amount exclusive
of the borrowers interest in the financed properties. Subject to the exceptions depending on the loan amount.
Minimum Liquidity:  Minimum of six months debt service payments required for the loan $2mm  12 months debt service payments required for loans +- 42mm. Liquidity may vary with deal size and is subject to exceptions.
Debt Service:   1.15
Conclusion! Here we try to make sense of it all.
Depending on the properties we could amortize the portfolio over 25 or 30 years but the terms are 5 or 10 year balloons. Typically, the portfolio has better rates than doing each loan individually. In fact, this month we have 50% off on the origination fee, which is only typically 1 point anyway so if we get started it would only be half a point for him.  A portfolio loan requires one special purpose entity for all properties.
Can we just fund them individually?
If he or she chooses to finance them individually we could do a 30 year fixed loan.  This loan also has 1 origination point with a minimum of $1,500. He can borrow as an individual or LLC with this.
What's needed for a quote?
Documents Needed:   Start with Data Tape Form, Credit Report, Application from Lender
 Email me at mark@commercialmortgageunlimited.com and I will send you a list with attachments.

…………………………………………………………………………………………………………………………………………………
There are about 5 different blanket loan programs that I normally use and recommend. The problem with the above blanket loan program is the fact that they require a minimum of 7 properties. There are other lenders that require either 5 or even 2 or 3.
Example 2  Blanket Loan.
We offer fixed and fully amortizing for 25 years although we will not lend on a real large portfolio I am typically capped at 4-5 properties in a blanket. Normally blanket loans have a 5 year fixed period with a 25-30 Term with a  Balloon Payment after 5 years. This lender offers a fixed period of 25-30 years so for a blanket loan this is great.  I have a package that i sent today to this lender to see if this is true. In the past i have used this lender for no doc loans but never for a blanket loan. If they produce I will have a better product because unless you want to sell in 5 years who wants a balloon payment.
Starting at 7.5%    25 -30 years
Example 3.
Any questions?  mark@commercialmortgageunlimited.com
Thanks Mark