NEW!! SBA Loan Program!
C.M.U now offers a brand new 30-Year Amortization Option for 504 1st TDs and Small Balance Commercial Loans!
The majority of lenders and banks won't consider a long-term amortization. In fact, many only offer a 20-year loan.
30-year commercial mortgages provide borrowers with the flexibility to lower their monthly obligation along with the option of making extra payments without penalty.
30-Year and 25-Year Amortization Options
1.1:1 DSCR SBA 504 Loans
1.15:1 DSCR Small Balance Commercial
FICO as low as 600
---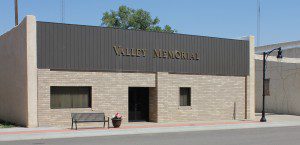 Recent refinance of three funeral homes in Colorado
Example of basic costs and terms for SBA 504
---
| | |
| --- | --- |
| Eligible Locations: | MSA's within the U.S. and its territories exhibiting strong economic and property-type specific fundamentals |
| Eligible Use: | Acquisition and Refinance of Owner-Occupied, Hospitality, Multi-Use and Special-Use Properties |
| Loan Amount: | Up to $14,000,000 |
| Loan Term: | Up to 25 Years |
| Amortization: | Up to 25 Years |
| Loan to Value: | Up to 90% of FIRREA Appraised Value. Minimum 1.20x DSCR on in-place cash flow |
| DSCR : | Minimum 1.20x DSCR on in-place cash flow |
| Processing Fee & Expense Deposit: | $1,500 Processing Fee. $15,000 Expense Deposit |
| Reserves: | Tax and Insurance |
| Sponsor (s): | Creditworthy individual(s) acceptable to Lender with sufficient liquidity and net worth |
| Borrowing Entity: | Operating entity that will occupy the commercial real estate |
| Recourse: | Full-Recourse |
| Assumable: | Yes in case of building sale for $1000 assumption fee |
| Prepay" | 5-Year Prepayment Penalties |
     Since Commercial Mortgage Unlimited has years of lending experience working with the  Small Business Administration we can approve your loan without prior SBA review. I can identify a loan that will be successful pretty quickly without having the client provide a pile of documentation. Obviously in order to attain a term sheet I will need the required documentation whether it be for an SBA loan or Non SBA Loan Product. If you feel that an SBA loan or a SBA alternative product is what you are looking for please email a detailed summary of the loan request so I can start to process your loan.
Email us at mark@commercialmortgageunlimited.com
SBA 504/CDC Loan Program
The SBA 504/CDC program caters to small business owners who need major fixed asset purchases, below are some examples.
Purchase long-term machinery or equipment
Renovate and refurbish existing buildings
Purchase land or existing buildings
Purchase land or building improvements
Construction of new buildings
SBA 504/CDC loans consist of two lenders: a bank and an SBA-approved Certified Development Company (CDC).
Each party lends a portion of your total loan amount.
Loans normally start around $125,000 all the way up to $20 million or more. SBA sets maximum interest rates on the CDC portion of the loan, currently bringing the maximum rate to around 5%. Banks charge their own rates on their portion of the loan, but these usually don't exceed single digits.
     This government-guarantee, loan program is designed to make job creation and economic development possible by providing long-term, fixed rate financing to small business owners who are investing in their companies and adding staff. The SBA 504 Loan is guaranteed by the SBA (Small Business Association). Think of it as a SBA 7(a) loan, only optimized around real estate. If you are looking to buy land, upgrade your equipment, renovate your office, or build a new facility entirely, an SBA 504 could be just the ticket. Most brokers tell you need a business plan but its not needed by every lender out there normally we can get away with just a detailed summary on your loan request. Additional requirements include your business having a tangible net worth under $7.5 million and an average net income below $2.5 million. Also if you are buying a business we prefer that you have at least 2 years experience.As for the terms and amount of your SBA 504, that depends on how you plan to use it. For example, if you're seeking the loan for land or buildings, plan on loan terms of 20 years. If it's for equipment or machinery, on the other hand, you're looking at a 10-year term.
     An eligible small business must be operating a for-profit company that has a tangible net worth of less than $15 million and profit after taxes of less than $5 million. Also, the business must occupy at least 51% of its property for existing buildings and 60% initially of a newly constructed facility – increasing to 80% occupancy within two years. Two or more small businesses can receive an SBA 504
loan if they combine to create a real estate holding company to meet occupancy requirements.
     There is no limit to the total project cost for an SBA 504 loan; however, the SBA-guaranteed portion is limited
to 40% of the project cost with a dollar cap of $5,000,000 depending on the type of project. 504 loans can go
as high as $5,500,000 for eligible manufacturing projects and for projects that incorporate energy saving
technologies for sustainable design. Project costs can also include certain soft costs including
architect/engineering fees, interim interest and appraisal/feasibility studies. The 504 loan program will now
allow for total projects
    If this sounds confusing don't worry. There are four main SBA loan programs that you should consider to find the right SBA loan for your small business.
    Please just email me your loan scenario and I will help determine whether you need an SBA loan or some other non SBA loan program
Mark@commercialmortgageunlimited.com
Here are a few common questions:
What does your business do, and how do you run it?
Why are you applying for this loan?
How do you plan on using the loan proceeds?
Are your finances in order so you can pay back this loan on time, with interest?
What other business debts do you owe that can impact your ability to repay this loan?
What documents do we require?
Well that depends?
Purchase or Refinance?
Below are questions and Documents needed for a Refinance
Client Name? Partners?
% of ownership of partners
Phone
Email
Middle Credit Score?
L.L.C or Corp?
Address?
Type of Business?
Purchased when? Price?
Current Mortgage? Rate? Lender?
Monthly Payment?
Value of business? Value of building?
Any renovations done since purchase?
Units?
Gross and Net for 2017-2016
Expenses: tax, water, sewer, insurance, gas, electric
Documents needed?
Resume or Summary on Experience
Last P and L for last 12 months
Last 3 years personal and business tax returns
Personal Financial Statement
Tri Merge Credit Report- KreditKarma.com
Below are questions and Documents needed for a Purchase
Client Name? Partners?
% of ownership of partners
Phone
Email
Middle Credit Score?
L.L.C or Corp?
Address of property you are buying?
Property Type? Square Footage of building?
Type of Business? How much sq footage you take up.
Units? Any rental units beside your part of business?
Gross and Net ? Current or Projected?
Expenses: tax, water, sewer, insurance, gas, electric
Documents needed?
Purchase agreement
Resume or Summary on Experience on buyer and manager if there will be one placed into business.
From Seller
 Profit and Loss for last 12 months
Last 3 years personal and business tax returns
From Buyer
Personal Financial Statement.. I will provide
Tri Merge Credit Report- KreditKarma.com
Last 3 years Personal and Business Tax Returns
If you are interested in purchasing or refinancing a commercial owner occupied business please email or call with these
questions answered in order to start the process? Thanks    mark@commercialmortgageunlimited.com