New! Low Fico 1-4 unit ARV (As repair Value)
 Renovations are hard work. Finding the right financing solution should be simple and quick.
In as little as nine days, you can obtain up to $2 million in funding for your investment acquisition.
Our Low Fico ARV Pro loan is designed for independent real estate investors who are often tough to qualify. Based on the
property's "as repaired value" (ARV), it's the best short-term,interest-only solution for acquiring and improving property
value for fix-and-flip investors.
KEY FEATURES
• Allows borrowers to finance improvements.
• Great for borrowers who need a quick close.
• An interest-only 1-year term provides lower
monthly payments.
• A higher LTV than hard money lenders.
• Available for Investor 1-4 properties
(SFR, condo and 2-4 units).
---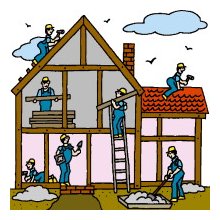 After Repair Value – Repairs to a property can be the most effective way to increase its value. By applying for the After Repair Value (ARV) loan, you could be eligible for funding between $75,000 up to over $2.5 million, based on a 12-month term. See additional loan details and requirements below.
After Repair Value (ARV)
Term 

12 Months

Loan Amount

$75k to $2.5M+

LTV 

Up to 85% of the purchase price;
up to 100% of renovation costs;
Not to exceed 75% of the ARV

FICO 

600 minimum

Property Types: 

Non-owner occupied 1-4 family residential

Property Type Exclusions ARV 

Owner Occupied

Pre-Pay Penalty 

N/A

Termination Fee 

1% After Month 9

Extension Fee 

No Extension Option