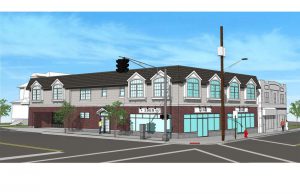 Depending on where you live and what property type you are funding you have available to you many different lenders. Some are better than other and it is the job of the mortgage broker to determine which bridge loan lenders are the best.
Bridge Loans are offered when you need money fast and cannot either qualify of wait for a conventional loan. The LTV is more conservative than a conventional loan 65% to 70% LTV and the rates can start at 7-11%  plus 2 to 4 points and yes the deal must make sense.
Most importantly there must be a take out strategy in place within a reasonable period of time.
These loans are for a savvy investor to move quickly to close on a purchase opportunity, or renovate a property to improve the value and income.
Below we are going to discuss a handful of loan programs available.
   Product Description:
Loan Term:  Up to 3 years
Loan Amount:  $1m to %50 million
Lending Area: United States
Loan to value: Up to 65%
Interest rate:  7%-11% (Interest only)
Origination Fee:  1% to 3%
Prepayment Penalty: Not required
Closing Time: 1-2 weeks
Collateral:
Property types (National) Multi family I Office I Retail I Mixed Use
Property Types (Core markets) Condo Inventory I Parking Facilities I Urban Land I Luxury residential I Hospitality I Warehouse space
Lending Scenario's
Time sensitive Transactions: 1031 exchange, Expiring Purchase, contracts auctions, partnership buyouts
Distressed Scenario's: Bankruptcy bailouts, foreclosure Bailouts, Discounted payoff agreements.
Value Add:  Construction Loans, renovation Loans, Construction Completion, Tenant Improvements
Cash out: Non revolving Line of Credit
Asset Risk: Expiring leases, Non Stabilized properties
Sponsorship Risk: Foreign Nationals, credit issues, liquidity Constraint
…………………………………………………………………………………………………………………………………………..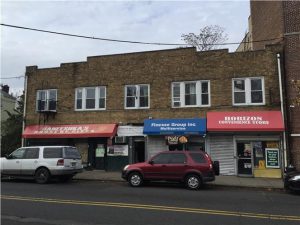 Second Example of a Bridge Loan Lender:
NY Tri State Area (Brooklyn, Manhattan, Queens and the Bronx)
REAL ESTATE FINANCE & ACQUISITIONS 
The rates wont be 3.5%, however, under certain circumstances we can originate senior bridge financing under the following terms:
$500,000 – $2,000,000
Origination2%
Rates 6.5% – 8%
Up to 70% LTC
Terms 12-24 Months
Multi-Family Mixed-Use Retail & Land
30 Days to Close
       We continue to originate more traditional bridge financing, i.e. higher rates, as follows:
$1,000,000 – $10,000,000
Up to 80% LTC
Multi-Family Mixed-Use Retail Development & Land
First Mortgages
Mezzanine Loans
Preferred Equity
Soft Deposit Financing
Loan Acquisition Financing
Two Weeks or Less to Close
Funding  multi-family, retail and mixed-use assets in Brooklyn, Manhattan, Queens and the Bronx.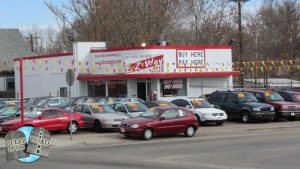 Here is a Third lender
      Offering real estate lending and investing. Our firm provides loans for short sales, acquisitions, refinancing, REOs, construction and commercial property acquisitions as well as bridge loans. Product types include multifamily, commercial properties, new construction, retail, land, and industrial. We offer quick decisions to meet your financing needs no matter how complex the transaction.

Loan Types: First and Second Liens, Mezzanine Financing, Acquisition, Refinance, Construction, Cash- Out Refinance, Bridge Loans
Loan Amount: $500,000 to $20,000,000
Term: Six Months to 3 years
Interest Only:  8% to 12%
Loan- to-Value: Up t0 85%
Loan Origination:  1-2 %
Amortization: Interest Only
Prepayment Penalty:  None after 6 months
Payoff Fee:   0% to 15
Property types:  Multifamily, Retail,Mixed Use, Office, Industrial, warehouse, Non owner Occupied  Residential, Self storage, Special Purpose, new construction, land
Costs: Borrower is responsible for all closing costs and out of pocket expenses
East Coast:  Prefer Tri State Area… NJ/NY/CT
………………………………………………………………………………………………………………………………….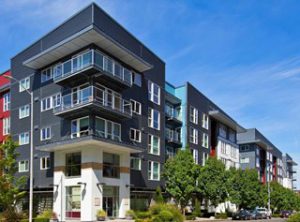 4Th Example:
Our knowledge and resources mean we can close in as little as 5 days for loans from $1 million to over $50 million with a loan to value ratio of up to 70%. We are experienced internationally serving clients in the USA, Canada, Europe, the Caribbean and Central and South America.
Fast Turnaround
2 Days for Commitment
Closing in as little as 5 days
Loan amounts from $1 million to over $50 million
Up to 70% Loan to Value Ratio
TERM:
Flexible loan term up to 5 years.PREPAYMENT:
No prepayment penalties.LOAN TO VALUE:
Up to 75%.RATES:
Rates from 9% per annum.FEES:
As low as 2%.
LOAN SIZE:
From $1 Million to $50+ Million nationally.COLLATERAL:
Real estate and other fixed or liquid assets.PROPERTY TYPES:
Multifamily, Condo, Office, Retail, Hotel,
Industrial, Mixed-use, Land…………………………………………………………………………………………………………………………………………..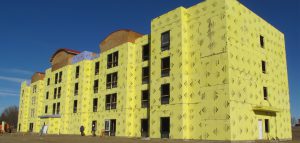 5Th Example:
Bridge capital programs are designed with the creativity needed to service this diverse market. We offer multiple capital allocation buckets to provide a wide-range of products for all classes of real estate.
Bridge Lending Platform
Time to close
7 – 14 days from application
Loan Size
$1,000,000 – $50,000,000

(Case by case as low as $250,000!)

LTC
Up to 80%
Lien Position
First Mortgage or Deed of Trust
Loan Term
6 to 24 months
Extentions
6 to 12 months
Interest Rates
8.00% to 12.00% fixed
Amortization
Interest-Only
DSCR
DSCR below 1.0x acceptable with Interest Reserve
Yield Maintenance
Minimal pre-payment penalty
Deposits
Deposit adequate to cover third-party reports, legal fees, and other deal costs
Origination & Exit Fees
Origination: 1.5% to 2.5% & Exit 0.5% to 1%
Above we have a few great examples of what is available today.
If you are interested in a loan or have a question please email or call me? mark@commercialmortgageunlimited.com  201-925-3470
Thanks Mark Fulop (Owner / Underwriter)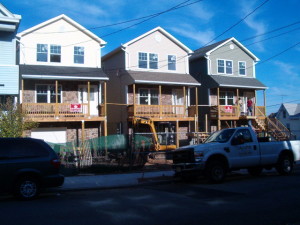 Looking for short term funding to buy a commercial property but you want a short term loan.  We offer a variety of programs please email me your scenario?                                                          
BASIC LOAN CRITERIA

Term 

18 Months

Loan Amount

$100k to $2.5M+

LTV




Up to 70% of the purchase price;
Up to 50% Refinance;
Up to 50% Cash-Out

Property Types

Mixed-use; office buildings; apartment complexes (5 units+); retail spaces

FICO 

600
……………………………………………………………………………………………………………………………………………..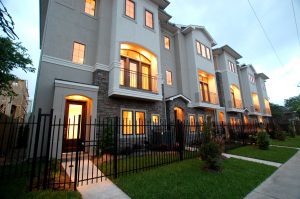 Bridge Financing for Rental Properties
BASIC LOAN CRITERIA

Term

18 Months

Loan Amount

$50k to $2.5M+

LTV




Up to 85% of the Purchase Price;
Up to 65% Refinance;
Up to 50% Cash-Out

Property Types

Non-owner occupied 1-4 family residential

FICO  

No set minimum
Please email any questions?  mark@commercialmortgageunlimited.com
…………………………………………………………………………………………………………………………………………………………………………………………………………………
Proprietary Bridge Loan Program provides attractive financing solutions for borrowers that need flexibility to execute a diverse range of strategies (Up to 75 LTV Term: 18 to 24 Months Loan Amount: $5m to $50M
PROPERTY TYPES : Multifamily, retail, office, industrial, and self storage § Intended to finance moderate value-add opportunities or distressed management turnarounds where tenancy needs to be rebuilt
MARKETS : Primary and secondary MSAs, within the United States § Tertiary markets considered for multifamily assets on a case-by-case basis
MAXIMUM LTV/LTC : Up to 80% LTC § Up to 75% of stabilized value
DSCR AND DEBT YIELD REQUIREMENTS : No minimum § Best pricing for deals with in-place cash flow
LOAN AMOUNT : $5 million to $50 million
TERM : Typically 12-36 months during the initial loan term § Extension options available up to 60 month total term
INTEREST RATE : Competitive floating rate, spread over 30 day LIBOR
AMORTIZATION : Interest only
PREPAYMENT : 18-24 months yield maintenance requirement, open thereafter § Shorter yield maintenance periods available depending on borrower strategy
SECURITY : First mortgage lien and assignment of rents required § Single-purpose entities required
FEES : Standard commitment and exit fee with exit fee waived if CMU provides the permanent financing takeout § Extension fees may apply RECOURSE : Non-recourse except for standard carveouts
RESERVES : Upfront reserves may include interest operating shortfall, Capex, TI/LC and other reserves as needed § Ongoing reserves may include tax, insurance, replacement and TI/LC reserves when applicable